An Astonishing Discovery
The Seasons of Our Lives
By George Pan Kouloukis
How They Alternate from Good
to Bad Ones and Vice-Versa, and
How You Can Benefit from this
Knowledge for a Much Better Life

------------------------------------------------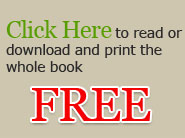 ------------------------------------------------
Click to see more
In
English
or in
Greek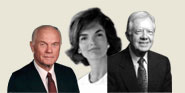 Author & Synopsis


The Author

The author is a Greek attorney-at-law, a barrister.
As a member of the Athens bar Association,
he has provided legal services to the Ionian Bank
of Greece, the Greek Electric Railways Company,
and
other corporations. Of course, his book has nothing
to do with law; it is the result of a
series of observations that everybody could have
made after extensive research, provided only
he/she had experienced the specific events and
situations the author has experienced, described
in
the book.
A
Synopsis of the Book

The moment you've finished reading this book, you'll be able to know
whether the years just ahead are good or bad for you, and how this
season will last. You'll be able thus to act accordingly: if there is a
storm on the horizon, you'll take shelter in time; if sunny days loom
ahead, you'll take advantage of it before the opportunity passes. In
short, you'll be able to take crucial decisions regarding your career,
marriage, family, relationships, and all other life's issues.

This ability derives from the fact that the seasons of our lives
alternate from good to bad ones-and vice versa-according to a certain
pattern which I explain in the book, based on the way the good and bad
seasons have alternated the lives of lots of famous men and women,
whose the biographies I cite in the book.

From that pattern derives, of course, that we, too, can foresee how our
own good and bad seasons will alternate in the future. This knowledge
radically transforms the way we all live today, and helps us to live
a much better life. In the book I explain first how our seasons
alternate from good to bad ones and vice versa –and how thus you can
foresee how your seasons will alternate in the future-then, I cite all
the advantages and benefits deriving from this ability.

To show how the good and bad seasons alternate in our lives, I cite
first, in brief, the biographies of the famous people whose lives and
seasons I have studied-ranging from Beethoven, to King Henry VIII of
England and the Dalai Lama of Tibet. In total, there are 22
biographies. From the biographies cited, the way the famous people's
seasons alternated is shown in startling clarity.

Also, each one of these biographies is on its own individually
extremely interesting and informative. In these biographies, you'll
also see, for example, how even the people we think of being hugely
successful throughout all their lives also have had bad seasons-and how
their lives were radically affected by the runs of good and bad
fortune.

To make my findings available to others and let as many as possible
people take advantage of my discovery, I decided to offer my book FREE
on line.
------------------------------------------------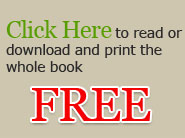 ____________________________________________________



الجنس

:



عدد المساهمات

: 1115


النقاط

: 33135


التقييم

: 12


تاريخ التسجيل

: 2010-04-28




---
Permissions in this forum:
You
cannot
reply to topics in this forum